Summer Holidays, The Working Parent's Nemesis!
All year round we look forward to the Summer, well most of us do. Lighter days, balmy evenings, improved mood, glowing skin (insert facetious comment re; British Summer) and holidays, unless you are a working parent(s) of a school aged child(ren)! When you are a working parent of children aged five and over Summer holidays are a legitimate nightmare, coz CHILD CARE!
Until very recently I was a self-employed contractor which, in theory is financially beneficial. As a single mother it meant that I was able to do things that I wouldn't have been able to afford if I had been doing my job as a permanent employee. The downside is if you don't work you don't get paid, although on paper it looks like your bank account should be lit A.F. the reality is that the cost of living in London and trying to create an enriching well-rounded experience for your child on one salary is costly!! Consequently, taking time off in the summer holidays was limited to the time spent on a trip abroad. Please don't think that this is a #MiddleClassProblems post, I am fully aware that it is sounding like that, but this is a reality that many parents face, particularly single ones! Plus I work damn hard to make sure that baby girl and I have enjoyment.
From 2012 – 2015 I dreaded summer holiday's because child care was a total nightmare. I have not been able to find a play scheme in my borough that fits in with the ordinary working day. Some are 9.00am – 3.00pm... FOR WAI??? I don't work 10.00am – 2.00pm mate. Or they finish at 5.00pm... well if I finish work at 5.30pm that is never going to work. Consequently the Summer holiday's from 2012 – 2015 were a cobbled together nightmare. I would be taking baby girl here there and yonder for child care, sometimes this meant leaving my house in zone 5 (yes zone 5) taking baby girl to zone 2 then going to work in zone 4 (London fam will know exactly what I mean if not click here). There were many evenings where I had no clue what I was going to do with my child the next day; sickie's were pulled and days 'working from home' aka work all night to have the day free occurred.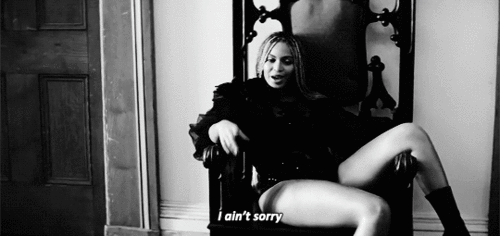 I manage my diary, and the work I do means that sometimes I get into the office after 9 as I have appointments. However, during the summer holidays we all knew I didn't have any appointment at all when I arrived after 10.30am. I would march into the office with a look that clearly said "bruh, you are lucky I'm here!"... no one said a word.
In 2014 I started to work for a Local Authority, which happened to have an awesome very well priced holiday club opposite my office! The club was open from 8.00am – 6.00pm. I would drop baby girl off at 9.00am, be in the office at 9.05am and collect her by 5.35pm occasionally a bit later, occasionally a bit earlier. It made life so easy.
My daughter developed friendships and would see her friends each holiday. The club had really well organised activities that were fully supervised. Each day the children would go swimming and then it would either be bowling, ice-skating or some type of gymnastic activity. The games in between were very structured and the staff encouraged the children to eat all of their lunch and snacks (no battered banana's coming home).
The job became more challenging than it ordinarily was because we had a new manager with no backbone. I stayed in the job for 6 months longer than I wanted to simply because of the play scheme.
This summer however I do not have that problem, as I am about to start working freelance and can work hours that suit us. It has come at a price, my initial drop in pay is wahala but 'we go manage am'.
Whilst I am under no illusion about the work required for me to earn the riches I am destined to earn (gotta be positive!!) my aim is to work smart rather than hard so that I can be present for my child. I am a Child Protection Social Worker and have a side hustle or two. My career in social work is often depleting, it involves regular late nights and bringing work home. At one point my daughter told my mother that she was worried about me because I was always working... and shouting at her for little things (she exaggerates and I am always shouting, I come from a loud family... we are constantly asking my mum to lower her voice. That said I wasn't as patient and I wasn't as much fun). I got to a point where it was enough and decided to let go of the art of busyness and focus on being intentional. Children grow so fast, I want the opportunity to be more mindful and I couldn't do that and work full-time in statutory social work.
This summer I will be working for myself, the universe has conspired with me and my support system is more flexible than it ever was, so they can assist whilst I work. For the first time ever I will have time to hang out with my child in the summer holiday and do things we have not had the opportunity to do, like hang with friends, visit places of interest, spend the day in the park and just Netflix! I am excited and so is baby girl <3
That said if I am honest I'm glad that I have freelance work to do as I know myself and I definitely could not cope with the whole summer holiday, she is my light, my heart, my soul but the thought of the whole summer holiday playing and socialising WITH HUMANS makes me feel claustrophobic!
In the comments below let us know how you manage child care in the summer holidays.
xx @mxm_tam
*to find out about holiday schemes in your area contact your Local Authority Families Information Service